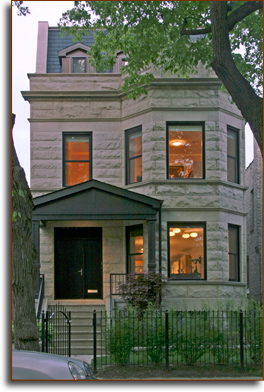 Finding a skilled and trustworthy builder can be as important as finding a good family physician, or an honest mechanic. You need someone who will answer your questions and explain your options, with your best interests at heart.
Brayview Construction believes that clear and open communication is the key to saving time and money, both of which are best spent on your project, rather than wasted on delays or budget overruns.
We offer the full range of building services from simple handyman help to raising a new structure from the ground up, with special expertise in home additions, gut rehabs, interior and exterior renovations, and kitchen and bathroom remodeling.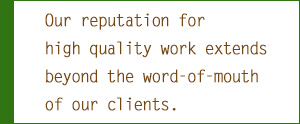 We maintain good working relationships with the top designers and architects in Chicagoland in order to realize the vision of your project.
Capabilities
Brayview Construction believes that our commitment to Professional Project Management is what separates us from others in our industry. Sometimes construction crews seem to operate by their own rules and under a cone of silence, too busy or too unmotivated to take the time to speak with their clients or consider the intrusion their work can be into a family's daily activities. We pledge to maintain an ongoing dialogue with you in order to understand your needs, answer your questions, and address your concerns.
Brayview Construction expects the same commitment to professionalism from our partners, as well. We have worked with some of the finest architects in Chicagoland, and would be happy to introduce them to you. We can even make recommendations, based on their individual styles and strengths, with an understanding of the particular skill set and approach your particular job calls for.
Brayview Construction recognizes that it's the details that can mean the difference between temporary satisfaction and the sort of improvements that will stand for years to come. Shopping for, selecting, and purchasing the proper materials can be as confusing and as daunting as choosing the right builder or designer. We offer our clients the benefits of the relationships we've built with professional suppliers of all manner of building and finishing materials, passing along contractor discounts whenever possible.
Commitment to Excellence
Brayview Construction believes that the most important phase of any project occurs before the first nail is hammered and the first screw turned. Preparation, the work done prior to commencing with the tasks at hand, ensures that things are done properly from the very beginning, avoiding issues before they arise.
The ultimate value and quality to be measured at the end of a project will be based on sturdiness, comfort, and the transformative nature of a job well done. Poor craftsmanship is always unacceptable, but good workmanship pays dividends for years and years.
We are determined to respect your values, traditions, culture, and especially your privacy. We approach each job as if it's taking place at your home, rather than at a work site.